About Andrew (Andy) Day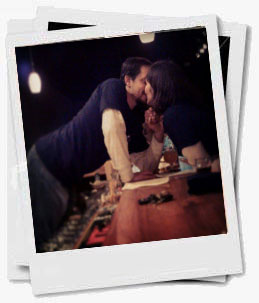 A little about myself... If you're looking for resumé stuff, you can find that here.
Andrew M Day Just Andy, thanks!
I grew up very much into art (sketching, painting) and cinematography. I owned a Fisher Price PXL2000 camera at age 9 and by age 11 had purchased my own RCA 8mm camcorder. My childhood largely consisted of making movies, watching movies, drawing, and when my father brought home an IBM x286, computers.
I attended Monsterrat College of Art in Beverly, MA, and immediately fell in love with oil painting, though continued to personally persue computer technology and cinema. I married the love of my life in 1999, and we quickly discovered we were in for a short honeymoon. This unexpected surprise would be our first son (quickly followed by my second), and the inspiration to use what I had learned in the prior 21 years.
I started a digital transfer business when DV first hit - Reeldigitalmemories.com, converting analog media to digital formats. I quickly began expanding my knowledge of digital video, and producing short films and small local business commercials.
Since websites don't design themselves, and with a booming digital transfer business, I began developing a database driven website to fill orders. From there, I began taking on small website projects, and further expanding my portfolio in both video and web development. Now in addition to my own clients, I find myself doing contract work for both web companies and videography companies and taking a few moments here and there to enjoy life (as seen here with my beautiful wife).