Leasing Lady Slippers
Back to all blogs
Friday, December 3, 2010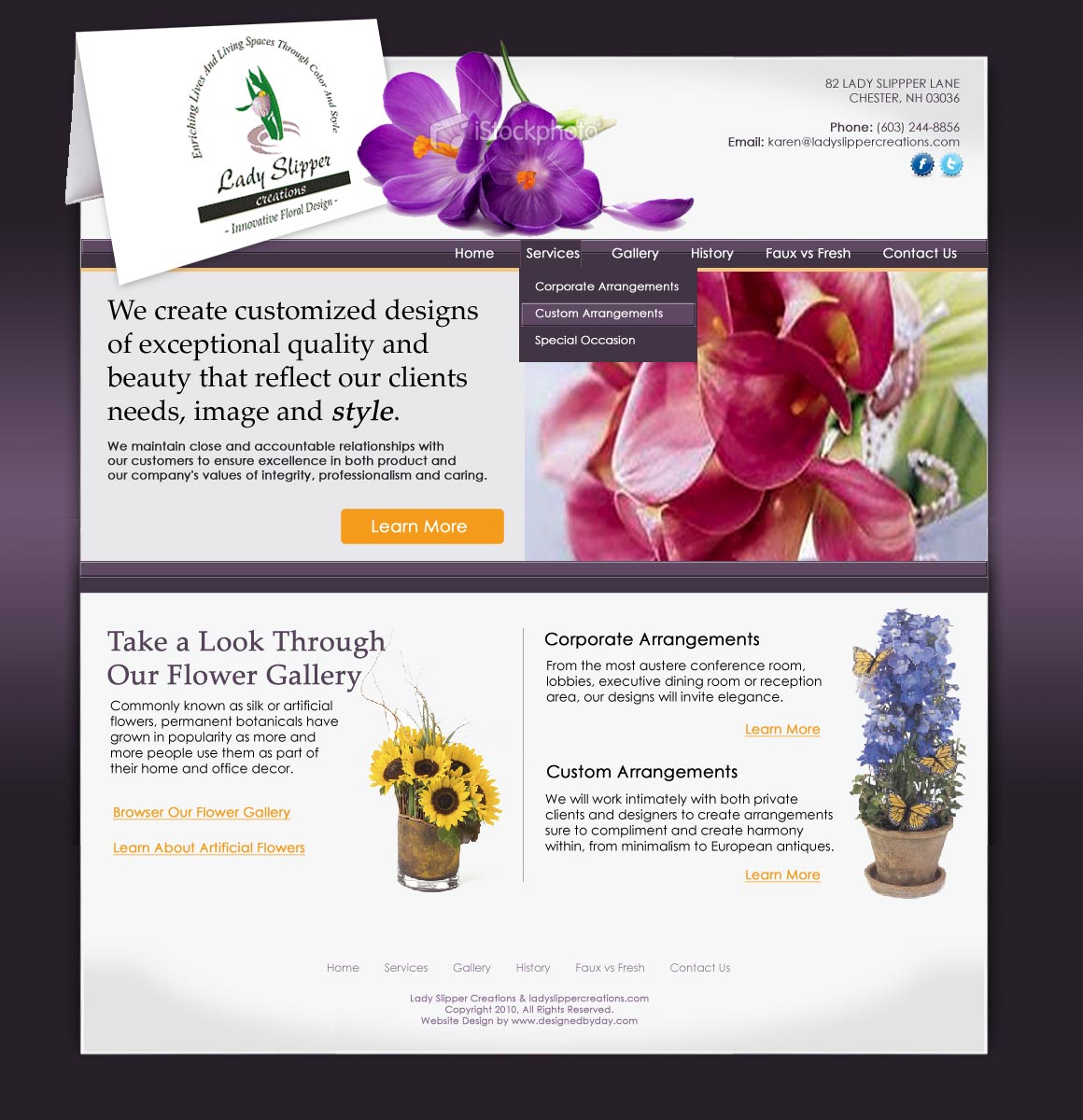 Designed By Day is thrilled to be working with Karen Flanders of Lady Slipper Creations to develop a new, CMS powered website! Lady Slipper Creations creates beautiful artificial flower arrangements for any season, all occasions in the home or office.
Consider getting artificial arrangements for your wedding and save those center peices, settings and bouquet's forever!
You can visit Lady Slipper Creations online now at:
http://www.ladyslippercreations.com
Or email Karen at karen@ladyslippercreations.com
Looking for a powerful, traffic-driving website without the up-front expense?
DesignedByDay.com is offering website leases on both design-only and CMS powered websites to help get your business off the gound. Contact us today to learn more!