Website Design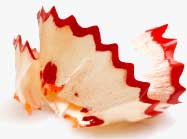 "Limitations live only in our minds. But if we use our imaginations, our possibilities become limitless."
- Jamie Paolinetti
Your website will not be a template purchased from another website.
Your website will not be a standard layout used across a dozen other websites.
The design of your website should be functional and informative - but also be an expression of yourself and your business. In todays world, where more and more people are using the internet to locate products and services, your website becomes your brand. Your brand should reflect your products and target your audience with a look and feel that doesn't come from a generic web template.
As a Designed By Day client, you will decide on colors, provide your ideas and we'll produce a design that will help build your brand and establish a presence online that you can be proud of.